If you would like to join HKSC, please fill in the contact form and our MD will reply to you shortly. Lockdown doesn't stop us.. we continue to work on new songs & new arrangements on line - so there is no better time to get involved.
Nestled in the heart of Kent, lies a choir with a lot of heart! They have rapidly grown, evolving from a community singing group, into an outstanding performance choir, raising in excess of £150,000 for charitable causes.
The Heart of Kent Show Choir produces tailor-made, showstopping events, guaranteed to entertain any audience.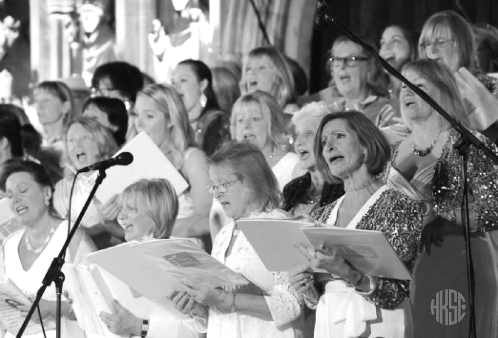 HKSC are part of the Rockits group of choirs.